If you're like most people when considering selling your home, you want to be sure you're going to get top dollar and sell it in the least amount of time possible! And if you're also like most people, you may just not know where to start. Great news - we can help! We not only help other people buy and sell homes, but we also have personal experience buying, renovating, and selling our own properties for profit. And when flipping properties there is always a budget, so we know all about making the most amount of impact for the least amount of dollars!
Adding value to your home doesn't always have to be expensive and it doesn't have to be hard. There are a few key areas you can focus on that will get you a big bang for your buck to have buyers falling in love with your home and making offers before you know it. Here are some of my best home improvement do's and don'ts to add value to your home while not breaking the bank:
1. KITCHEN & Bathrooms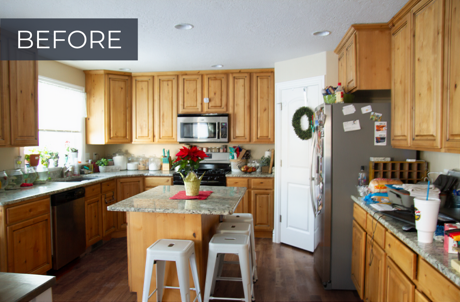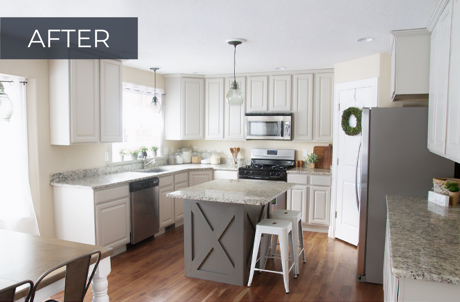 Do - Focus only on the necessary improvements and try to keep it simple. Painting your cabinets, updating hardware, and replacing kitchen appliances are simple things you can do that will have a major impact on the space. Replacing old or outdated plumbing fixtures is another great way to add an updated feel to your space.
Don't - Go overboard. A full kitchen or bathroom renovation is a huge undertaking! Not only is it pricey but it is also time-consuming and potentially very disruptive to your everyday life. However, some homes warrant a full overhaul and if that is the case for yours, we suggest being very strategic about the choices you make and the areas you spend your money. To be sure you get the most out of your investment when you sell, you'll want to make sure you make decisions that will appeal to the largest number of people rather then what you might personally like best.
Tip: It can be easy to get swept up into "renovation mode" and start spending money on things you like rather than what you really need (speaking from personal experience here 😊). Remember to keep in mind that since you're selling this won't be your home forever and to only do what is necessary and cost-effective that will have the most amount of impact on the space.
2.
curb appeal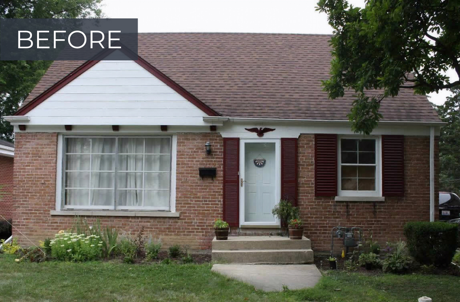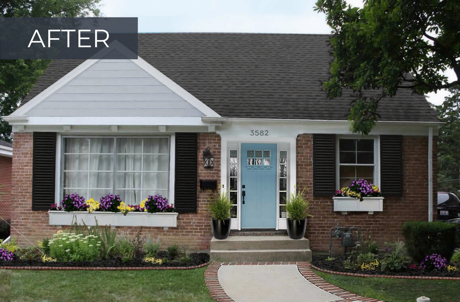 Do - Spruce up your entire yard, clean up and mulch garden beds, restain any decks or fences if needed and make repairs to anything that is damaged or looking run down.
Don't -
Overlook your curb appeal! Landscaping is one home improvement project you'll want to prioritize! Focus on making the home look beautiful from the moment buyers see it. It helps them build that emotional connection and helps you get your top dollar!
Tip: Painting your front door a bold but complementary color can have a huge impact on your homes curb appeal.
3.
Painting
Do - Give your home a refresh! Paint is by far one of the least expensive home improvement projects that have the greatest change in the look and feel of a space. Just be sure to use neutral colors that will appeal to most people, like light greys, tans, greiges, or beiges. Keeping the space light and bright will help it feel larger and more inviting.
Don't - Paint your home too many colors or use very taste specific colors. Using one or two colors throughout, depending on the size of your home, is usually plenty and will keep your home feeling interesting and cohesive without becoming busy or distracting.
Tip: If you're looking for a bold or colorful pop, try painting an accent wall (just make sure it compliments your other colors). Or if you're looking for some personality but don't want to make changes to the home itself, bring in a few fun and colorful accessories or furniture to add personality.
4. Doors and trim
Do - Update your door hardware and make sure all doors are in working order. Giving your doors and trim a fresh coat of paint is another easy do it yourself project that will instantly make your home feel brighter and more refreshed.
Don't - Replace all of your doors and trim, unless you are looking to invest quite a bit of money and potentially not see any return. Updated doors and trim certainly look more appealing and may help with overall sellability but do not directly add value to your home. The exception to this is if your current doors and trim are in very poor shape and even paint won't help them; in which case replacing them may be the best solution.
Tip: Using satin or semi-gloss paint gives a nice shine to your trim and makes it super easy to clean.
5.
hardware and fixtures
Do - Update with modern fixtures and finishes. Ditch the brass and get any outdated fixtures out of there for an instantly more modern and updated feel. As mentioned above, changing out cabinet hardware and plumbing fixtures is a great idea. Lighting is another area that can have a huge impact.
Don't - Overspend in this area. Buying name brand plumbing fixtures that are very good quality is generally a good idea as you don't want them to leak over time. However when it comes to lighting and hardware, we are going for max impact without breaking the bank, so name brands need not apply in these areas.
Tip: You can usually find off-brand light fixtures that are the same exact thing as the name brand version but for hundreds less. Wayfair or Build.com are great places to look for these things.
6.
Flooring

Do - Replace any torn or worn out carpets, any peeling vinyl floors or refinish hardwood floors that are extremely scratched or damaged. If you have any flooring that
Don't - Make any changes to your flooring that aren't absolutely necessary. While new floors look nice, if your current floors are already in good shape, it is most likely best to leave them be as this is not an improvement where you will typically see your money back.
Tip: Professionally shampooing carpets that are still in good shape but are looking a little bit run down is a great first step before jumping right to replacing them.
7.
OVERALL
Do - Keep things simple and ALWAYS consider your investment versus your expected return on any home improvement project. When selling, be very strategic about the places you spend your money and don't create more work for yourself than is needed. You do not want to invest in areas that are not necessary or put money into things where you will not see the return.
Don't - Overspend or over-improve. If it isn't a necessary update or improvement, don't do it! Over improving your home for your area may make buyers more attracted to it, but in the end, will not net you any more money, so save it and use it to beautify the next home you buy instead!
Tip: If you'd like to make updates to your home but don't know what things you should or shouldn't do to get your home ready to sell, reach out to us. We are more than happy to give you advice about which improvements will pay off and which ones you should skip!
Want to learn more about selling your home? Set up a free, no-obligation consultation with us here.
ABOUT THE AUTHOR
Chelsea Harris is the Director of Operations at Templeton Real Estate Group. Chelsea has years of experience with home renovations and design and enjoys buying, renovating, and selling properties with her husband. Over the years she has become an expert in finding budget-friendly solutions that create the maximum impact on a space. Her favorite part of renovating is getting to see the transformation from start to finish.